The story of William Hipkins, Birmingham
- A prominent industrialist making weighting equipment and corkscrews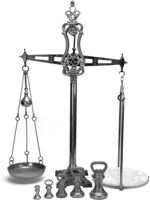 William Hipkins was born in Birmingham in 1857, and was the son of G F Hipkins. He was certainly an entrepreneur during the corkscrew development era, but his ambitions reached further than just making corkscrews.
William was well educated in engineering and business. He worked for a company named W&T Avery Limited. The company was in the scale making business. The business expanded rapidly and in 1885 the company owned three factories. In 1891 the business became a limited company and in 1894 the shares were quoted on the London Stock Exchange. In 1895 W & T Avery bought the Soho Foundry company. The Soho company was one of the most advanced factories of it's kind at the time.
In early days the company manufactured a wide variety of products, including steel jewelry, buckles, buttons and silver plate articles. This was years before W & T Avery became owners. Only the engineering business at the Foundry carried on and this was what W & T Avery bought.
The Soho premises at the height of the era. By 1848 the original Soho operation was winded down and replaced by this new site.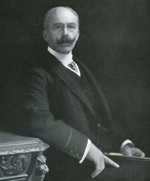 William Hipkins worked in 1875 as an engineer's toolmaker. In 1880 he began a two year term in the firm's drawing office and in 1882 he was appointed assistant manager.
From 1886 until 1889 he was manager at W & T Ivory. Hipkins transformed W &T Avery Limited from an emerging maker of weighing machines into the world's largest manufacturer of advanced scales. In the end of the 1800 th century he became managing director of W & T Avery.
Hipkins was married but for some reason had no children. Thus, he could concentrate on business and personal grooming, instead of raising a family. Howver, this fact must have been a disappointment to him.
His contribution to industry development in Birmingham was significant and he clearly developed the heavy industry productions in England. Certainly, he revolutionized in the way British businesses and industry was organized.
Hipkins introduced American business practices to England, such as developing excellent customer service and incentivized training schemes where employees were paid to stay on in further education. As it seems he was a very reasonable man and was highly appreciated by his labor force. However, unlike his father he did not have a personal relationship with the work force. He understood that the market was developing into more mechanisation and the need for labor was diminishing.
William Hipkins started his corkscrew manufacturing career as foreman in the Lund factory in London. Later he joined his father's business in Birmingham. William Hipkins obtained 1879 a patent for a Lever rack design. A year later he was granted another patent. Earlier he had patents for scales and weighting equipment. This was during his design labor years at W & T A. He specialized in manufacturing patented corkscrews like the Whelan 1881 patent, the 1894 Maud's patent and some Henshall straight pull corkscrews as well as steel eyebrow corkscrews. Hipkins was extremely appreciated developing the W & T A business as well as designing and manufacturing corkscrews.

The company G F Hipkins became Hipkins and son about 1878. As it seems the company was by 1890 managed by the founders widow i.e Williams mother. By 1901 William took over the company and was the managing director until his death. He must have occupied two position, as MD at Hipkins and son and at W & T Avory. Hipkins business adress was the Soho Foundry, Smethwich Birmingham. The physical manufacturing factory of Hipkins corkscrews could have been there as well .

The G F Hipkins company relocated to 88 Lombard Street in 1883. The site was a much more sophisticated workshop as compared to the old one in Lichfield Street. However, there are no evidence for corkscrew assembly at Lombard street. Besides corkscrews the company also made quality tools and heavy steel toys. Later the company also started producing bicycles.
The Hipkins company was very sucessful due to advanced US manufacturing equipment and very good merchant negotiating techniques, where upfront discounts were a natural part of any deal.
The corkscrews were manufactured under the G F Hipkins & Son name. The company floated as a limited company 1888 to raise money for expansion into the cycle business. In 1892 the company was sold to a company named Vaughan Brothers. The old company operated still under the Hipkins name.
The Whelan patent of 1881 made by Hipkins. Hipkins had as a business idea to manufacture patents granted to other patent holders.

A G.F. Hipkins advert for lever and rack corkscrews. Basically the way corkscrew manufacturers marketed themselves were all the same. They all say, " The best corkscrew that has ever been manufactured "... slight overstatements perhaps ! Some designs were utterly useless !
An example of a Hipkins patented lever corkscrew. This is a design that is known having been patented by Hipkins.



A Henshall pull with flat button. Unmarked. Commonly market Unviversal Hipkins. Made after the original patent expired 1810.
A Mauds second patent corkscrew. The second patent had an improved locking mechanism. Hipkins made Mauds patented corkscrews.

A Hipkins 2 finger pull eye- brow corkscrew. A simple CS but marked. Please compare this one to the Mauds. Very similiar shaft !
In 1912 William Hipkins resided at 16 Augustus Road, Birmingham. He also had a London apartment used for business and recreation before travel. Thus, he made business in the US as well. For that reason he left for New York to finalize and govern a US deal. He decided to go by a newly build boat operated by the White Star line. He stayed a couple days in London before taking the Titanic express train from Waterloo station to Southampton. He travelled as a first class passenger on board of the Titanic.
Hipkins died in the Titanic disaster and his body was never recovered. His wife had deceased in 1910 and they never had any children. Altogether, this was a tragic end to a great English industrialist. For some reasons his name has somewhat been forgotten. However, corkscrew collectors will not forget William Edward Hipkins name. His designs are sought for items around the globe due to interesting designs as well as good quality made items.
W & T Avery is still vivid and operational. In 2008 the company was bought by US Illinois Tool works. However, corkscrews are a production line all gone and buried.
The Titanic leaves Southampton in april 1912. Titanic slipped beneath the North Atlantic at 2.20 am, april 15 th 1912. William Hipkins was still on board. There are no records of his whereabouts during his last hours in life.